Day 2 :
Keynote Forum
University of Sharjah,UAE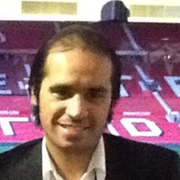 Biography:
Abdullah Al Mutery holds PhD in Genetics and since 2014; he is working as a Faculty Member in Applied Biology Department, College of Science at University Sharjah. He has interest in human mutation and animal genomic comparative evolution studies.
Abstract:
Vesicular monoamine transporters (VMATs) are an important target for biological research in neuropsychiatric disorders. Recent studies indicated that VMAT1 is expressed in the brain, thus making transporter plausible candidate genes for neuropsychiatric disorders. Furthermore, several recent genetic case-control studies have documented an association between common missense variations in the VMAT1 gene and susceptibility to bipolar disorder and schizophrenia. Until now, there are no reports of VMAT1 allele frequencies in Emirati population. Hence, the aim of the present work was to study VMAT1 genetic polymorphism in healthy Emirati population. Saliva samples were collected from 248 healthy Emiratis and genotyping was done for rs2270641 by PCR-RFLP and rs2270637 and rs1390938 by Taqman assay. The minor allele frequencies of rs2270641, rs2270637 and rs1390938 were 0.48, 0.20 and 0.18, respectively, which were compared with that of available HapMap population data. In conclusion, the present study is first of its kind in Emirati population that established the allele and genotype frequency for various VMAT1 alleles which can be exploited to design future studies on the genetic association of neuropsychiatry disorders.
Keynote Forum
Qassim University ,Saudi Arabia
Time : 10:00-11:00

Biography:
QTLs detection in crossbreed between Saudi Aradi and Damascus goat genome. Kingdom of Saudi Arabia, King Abdul-Aziz City for Science and Technology, General Directorate of Research Grants Programs.
Fixation of genotypic and phenotypic factors assisted by biotechnology tools for Qassimy line produced by crossing between Damascus and Aradi Goats. Financing by Deanship of Scientific Research, Al-Qassim University.
"Phenotypic characterization of Saudi sheep assisted by molecular genetic variation and distances". Kingdom of Saudi Arabia, King Abdul-Aziz City for Science and Technology, General Directorate of Research Grants Programs.
"Genetic characterization of Saudi Arabia (Qassim region) sheep breeds using DNA markers". Financed by deanship of scientific research, Qassim University.
valuation: measurement, description and judgment. It allows for value-pluralism. This approach is responsive to all stakeholders and has a different way of focusing.
Abstract:
To specify morphological characteristics and choose preferable growth equation for kids up to 24 weeks of age, in Aradi goats, 338 kids of fathered by 25 sires and mothered by 153 does were used. Also, 74 individuals used in assisted with 29 microsatellites markers to identify molecular characterization. Results illustrated the linear equation was preferable according to easy compute, have two linear additive parameters and equation accuracy. The accuracy of that equation was very high ranged from 0.996 and 0.993 for predicted weights in male and female, respectively. Five loci showed only three alleles for each, while the rest of markers ranged from 13 alleles in loci CSRD247 and RM088 to four alleles in locus ILSTS011. The average of observed heterozygosity was 0.63 ranged 0.89 in BM2113 locus to 0.17 in ILSTS002 locus. The expected heterozygosity reached the maximum value in locus RM088 and the minimum one in locus OARE129, the average value was 0.65. The polymorphic information content values ranged from 0.85 (RM088) to 0.22 (OARE129). Thus, the investigation on a set of 29 microsatellites revealed high degree of genetic variability in Aradi goat indicating an important indigenous genetic resource.
Keynote Forum
MPI of Molecular Cell Biology and Genetics ,Germany
Time : 11:15-12:00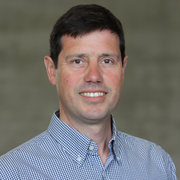 Biography:
Ronald Naumann received Diploma as graduate engineer in 1993 from Fachhochschule Anhalt Bernburg; Germany. Before his military service, he received education as zoo technician from 1984 to 1986. He started his career as Manager for agriculture in estate Kaltenbrunn, Germany.In 1995 he joined Max Planck Institute of Biochemistry as Foreman and animal breeder in 1995. Over the years, Ronald had established mutiple successful transgenic facilities within Europe. He founded transgenic facilities at University of Manchester in 2001, at European Institute of Oncology, Italy in 2005, at University of Freiburg, Germany in 2011 and at University of Jena, Germany in 2015. Currently, Ronald is the Group Leader of Transgenic Core Facility at Max Planck Institute of Molecular Cell Biology and Genetics in Dresden, Germany since 2002
Abstract:
Today, the mouse is a widely used animal model in the scientific community. The Transgenic Core Facility (TCF) at the MPI-CBG provides a centralized resource and stateof-the-art technology in production of Knock-Out (-IN) mice by injection or aggregation of embryonic stem cells into mouse embryos, and transgenic mice by injection of DNA or CRISPR into the cytoplasm or pronuclear of mouse zygotes. Our transgenic service facility generated about 70 mutant mouse lines per year. As backups in any cases, we use sperm freezing and embryo freezing to store all our mouse lines in safety conditions. We work very successful and efficient in full cost accounting. I would like talk about management, 3R's animal welfare, budget, animal and personal resources and the generating of mutant mice in a high health level (SPF). We show that using of fresh or frozen mouse embryos from breeding companies as donor for ES-cell injection is a flexible tool to provide customized projects. All the CRISPR, plasmid or BAC injections into zygotes will made in specific user background to reduce the numbers of re-crossing generations. An important role as facility leader is also the motivation of employees through it's effective incentive plans so that the employees provide fullest co-operation.
Genome Engineering|Protein Engineering|Applications of Synthetic Biology|Artificial DNA synthesis|System Biology| Mammalian Synthetic Biology|Biosensors|Engineered Cell Therapies and Antibodies| Plant Synthetic Biology
Location: Seletar Foyer 2(Room No.3)
Chair
Ronald Naumann
, Max Planck Institute of Molecular Cell Biology and Genetics,Dresden,Germany
Co-Chair
Gautam Sethi
Department of Pharmacology, National University of Singapore, Singapore
Session Introduction
National University of Singapore,Singapore
Time : 10:00-11:00

Biography:
Dr. Zakaria A. Almsherqi is a research scientist in the Rural Clinical School, University of New South Wales Medicine, Australia. He is also affiliated with the Department of Physiology, National University of Singapore.
His research is focussed on biomembranes and their clinical applications. his main research work investigates membrane structure, function and biomolecular organization, he envisions a systemic description of structure and function of cubic membranes. This requires advanced optical and spectroscopic methods that permit highest spatial and temporal resolution. Such nanoscopic techniques has been developed and adjusted to the requirements of the experimental approaches. Theoretical approaches matching Nano systems at all levels of complexity completes the holistic approach to biomembrane functionality at the nanoscale. The biological applications of his research are quite diverse ranging from drug and gene delivery through to the development of artificial biological systems.
Abstract:
Nature has guided technological development throughout human history. Biomimetics or biomimicry is the imitation of the models, systems, and elements of nature for the purpose of solving complex human problems. This talk covers the main medical applications of natural and artificial membranes. Specific attention is given to drug delivery systems, artificial organs and tissue engineering which seem to dominate the interest of the membrane technologies. In all cases, the materials, methods and the current state of the art are evaluated and future prospects are discussed.Concerning artificial organs, we describe recently developed technologies of polymer membranes in the field of artificial heart and artificial kidneys as well as the application of membranes for tissue engineering scaffolds and bioreactors.Concerning drug delivery systems, attention is paid to diffusion controlled systems. Cubic membranes and cubic phase systems in particular have an interesting thermodynamically stable structure consisting of curved bicontinuous lipid bilayer similar to biomembranes and offer stable systems for controlled drug delivery.Throughout the talk will analyze the capabilities and importantance of membrane science and technologies and extrapolate on their potential impact to advance the quality of medical care, while reducing its cost. also highlights the importance of collaboration of membrane scientists with others (biologists, bioengineers, medical doctors, etc.) in order to address the complicated challenges in this field
Institute of Chemical Biology and Fundamental Medicine SB RAS,Russia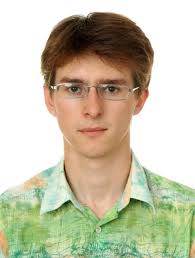 Biography:
Georgiy Yu. Shevelev has his expertise within the synthesis and investigation of physical and chemical properties of Nucleic Acids and their analogs and derivatives. One of other areas of his interests are: determination of thermodynamic parameters of DNA complexes formation. Investigation of spatial (2D and 3D) organization of DNA and DNA-protein complexes using physical methods. Visualization of biological objects using Atomic Force Microscopy (cells, viruses, proteins, nucleic acids, nanotubes etc.). Single molecule force spectroscopy using Atomic Force Microscopy. Organic synthesis of phosphoroamidites, non-nucleotide insertions. Automated oligonucleotide synthesis of native and modified Nucleic Acids. Labeling of Nucleic Acids and proteins with fluorophores and spin labels for Fluorescence and EPR spectroscopy. Aptamer technology (CE-SELEX, Non-Selex). Producing and purification of recombinant proteins. Basics of Molecular Dynamic simulations and visualization (Hyperchem 8.0, Chimera).
Abstract:
During the last decades oligonucleotides has become a universal instrument for such fields as molecular biology, medicine and biophysics. The development of synthetic approaches for modification of RNA and DNA oligonucleotides for creating derivatives and analogues – is crucially important field which significantly broadens the possible spectrum of their application.
One of the perspective usage of oligonucleotides as a molecular tool for biophysics and synthetic biology research – is their combination with small molecules (labels) such as fluorophores or spin labels which could produce physical signal. The present work is dedicated to the development of synthetic approaches for incorporation of spin labels into the arbitrary sites of DNA oligonucleotides and their further usage for interspin distance measurements.
The separate problem which has been partially solved during this work is the development of approaches for providing interspin distance measurements within Nucleic Acids using DEER EPR technique at room temperature.
The combination of developed Nucleic Acid spin-labeling approaches with enzymatic approaches for gene synthesis, such as Polymerase chain reacton and ligation allow ones to synthesize long spin-labeled DNA or RNA polynucleotides which could be used for structural studies of biologically important nucleoprotein complexes provided by NMR, EPR for facilitating achievements of structural biology.
Autonoma University of Barcelona,Spain
Time : 14:00-14:45

Biography:
Walaa Kamal is a PhD student in the Autonomous University of Barcelona and her major study focuses on genetics. She finished her Master degree in Human Genetics and Forensic Science from Manipal University, Dubai. She worked as a Researcher at Khalifa University, Abu Dhabi and has published three papers with other authors. Currently, she is an Assistant Researcher under deafness grant leading by Dr. Abdullah Al Mutery at University of Sharjah.
Abstract:
Deafness is the most predominant hereditary sensorineural disease worldwide. Mostly, congenital deafness is non-syndromic hearing loss (NSHL) cases with no association with other signs and symptoms mainly caused by damage in the inner ear from different types of genetic mutations. In this study, the focus was on the mutations in mitochondrial DNA 12s rRNA region that leads to NSHL in UAE. To study the molecular information of mtDNA 12s rRNA in affected individuals, a group of 39 unrelated UAE patients with NSHL were selected for mutational screening using PCR and DNA sequencing techniques. As for controls, 50 normal-hearing individuals were collected. Our study revealed the presence of some mitochondrial DNA 12s rRNA mutations previously reported with deafness m.669 T>C and m.827 A>G. We have detected also some known polymorphisms. In addition, new nucleotide variations were detected in UAE affected people. The study of their impact on the 12s rRNA structure suggested a pathogenic effect.
YARSI University, Indonesia
Time : 14:45-15:15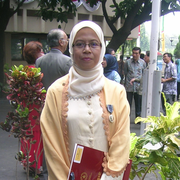 Biography:
Diniwati Mukhtar Faculty of  Medicine University of Yarsi , Department  of Physiology, Central Jakarta , Indonesia
Abstract:
The accumulation of excessive fat that could harm health leads to overweight and obesity. Obesity increases risk of cardio-metabolic disorders. The polymorphism of UCP1 gene caused variations in response to regular exercise. This study aims to investigate the influence of low impact aerobics exercise (LIAE) in abdominal obese women who had the polymorphism of UCP1 gene on cardio-metabolic parameters, waist circumference (WC), levels of triglyceride (TG) and inflammatory markers Monocyte Chemo-attractant Protein-1 (MCP1). The study design was non-randomized controlled trial. A total of 55 women subjects moderately obese women were divided into two groups on the basis of location. Thirty-two (32) subjects of LIAE group and 23 non LIAE controlled group, during the study number of steps taken per day was measure by pedometer. Outcome assessments for analyses were completed at baseline and 12 weeks for cardio-metabolic parameters WC, TG and MCP1. Examination of the polymorphism -3826 A>G UCP1 gene was done using PCR technique followed by RFLP technique. The frequencies of three genotypes of -3826 A>G polymorphism of UCP1 gene were AA, AG, and GG were of 21 (38.2%), 27 (49.1%) and 7 (12.7%) respectively with the G allele frequency of 0.40%. Post study obtained the subjects with TG baseline ≥130 mg/dL 100% LIAE responders group, control 55%, while TG<130 mg/dL group 22%. The GG genotypes subjects of UCP1 polymorphism gene with TG≥130 mg/dL were high responders whereas the AA genotypes were low responders. The result was speculated to be due to number of steps per day subjects with TG≥130 mg/dL and GG genotype group of LIAE was higher than non-responders group.
Pondicherry University, India
Time : 15:15-15:45

Biography:
Masochon Zimik has been working in the Department of Biotechnology, Pondicherry University and has her expertise in plant tissue culture. She is currently working with Sesamum indicum which is considered to be a recalcitrant crop to in vitro regeneration.
Abstract:
Sesamum indicum L. (Family Pedaliceae) is known for its high oil content (50%) and is a source of medicinally important lignans (Sesamin, Sesamolin, tocopherols) for cure of modern non- communicable diseases such as obesity, hypertension and cancer. A high level of PUFA in sesame oil plays an important role in preventing atherosclerosis and heart diseases. The average world seed yield per hectare of this biologically important Sesame, however, is very low due to problems of various biotic and abiotic stresses. Limited research efforts on the use of conventional and biotechnological methodologies have resulted in minimal success in developing stress-tolerant cultivars. At this juncture one of the biggest challenges of using genetic engineering for improvement of this crop is the recalcitrant nature of Sesame to in vitro regeneration. In view of this an attempt was made to develop a protocol for in vitro regeneration by screening ten different Indian varieties of Sesame. The cotyledons directly excised from the seeds were cultured on culture medium which is composed of Murashige and Skoog nutrients supplemented with 6.5mg/l BAP, 1mg/l IAA and 5mg/l AgNO3. The regeneration efficiency was found to be genotype and sucrose concentration dependent. This optimized protocol is now used for Agrobacterium mediated transformation. A. tumefaciens strain GV3101 carrying the binary vector pCGMCP22 containing β-glucuronidase (GUS) gene (uidA) and bar selectable marker gene encoding the herbicide degrading enzyme phosphoinothricin aminotransferase (PAT) is used.
Pondicherry University, India
Time : 16:00-16:30

Biography:
Kishan Chandra is working in the Department of Biotechnology, Pondicherry University and has his expertise in plant molecular biology. He is currently working with Sesamin biosynthesis pathway in Sesamum indicum L. He has optimized protocols for cloning and expression of plant cyp450 in bacteria and also the HPLC protocol for lignans analysis in oil as well as in seeds of Sesame. Now he is focusing on the molecular level of gene involved in Sesamin biosynthesis.
Abstract:
Sesamum indicum L. commonly known as sesame is an important oilseed crop grown for its high nutritional value. It has high oil and protein content. In addition, the seed is a source of the natural antioxidants tocopherol and lignans. Lignans are phenylpropanoid dimers that occur in various forms in plants. Sesamin is the major lignan of sesame and is prescribed as a dietary fat-reduction supplement. It is also known for antioxidant, anti-estrogenic and anticancer properties. Synthesis and metabolism of the lignan in plants is still unknown, though there are many propositions of pathways reported. A dirigent protein and a protein expressed by CYP81Q1 have been reported to be involved in the conversion of conferyl alcohol to pinoresinol which is subsequently converted to sesamin. The CYP81Q1 gene product is reported to be a single enzyme having dual catalytic activity and is responsible for conversion of pinoresinol into piperitol and then piperitol to sesamin. Therefore, it was conveniently names as piperitol/sesamin synthase (PSS/SSS) gene. The main objective of this research is to characterize this important gene from S. indicum by cloning and expression. Total RNA was isolated from the seeds of S. indicum at different stages of seed development and cDNA was synthesized. Using cDNA as template the CYP81Q1 gene was amplified, cloned in to pET28a vector and expressed in E. coli. The protein was purified using His-tag based column. cDNA synthesized from RNA showed amplification of the CYP81Q1 confirming expression of the gene in developing seeds. It was then purified and assayed in vitro by incubation of the enzyme with of known amounts of the substrates (pinoresinol and NADPH) by following their conversion to piperitol and/or sesamin by HPLC. It is intended to study the structure and function of this protein and its role in plant defense. We also intend to develop PSS/SSS gene knock-out system in Sesame using CRISPR-Cas9 tool to understand the function of this important gene in plant physiology.
Hankyong National University, South Korea
Time : 16:30-17:00

Biography:
Yoonseok Lee has his expertise in evaluation and passion in gene editing and plant synthetic biology for producing high-quality meat.
Abstract:
In Korea, intramuscular fat (IMF) or marbling in a cross-section of longissimus dorsi muscle area (LM) tissue of cattle is an important component of carcass traits that have an impact on grading of beef quality and determining the meat price. The deposition of fat is mainly determined by lipid metabolism, which indicates the balance between fat deposition and fat removal in the LM. Also, the lipid metabolic gene may contribute to fat deposition. Among these genes, fatty acid synthase (FASN) is a multifunctional enzyme in fatty acid biosynthesis. This complex catalyzes the synthesis of the saturated fatty acids using acetyl-CoA, malonyl CoA and NADPH. FASN is a homodimer of 250 kDa subunits and contains seven catalysis activities and the acyl carrier protein (ACP). Many studies had reported that g.841G, g.16024A, g.16039T and g.17924G SNPs had a significant impact on marbling score in Korean cattle and Japanese black cattle population. These SNPs is a non-synonymous SNP to change amino acid and is in transcription factor binding site and beta-ketoacyl reductase, thioesterase region. The aim of this study was to investigate the relationship between these SNPs of FASN gene and marbling score of longissimus dorsi muscular area in Korean cattle. Among these SNPs, the g.841G and g.17924G SNP had a significant impact on marbling score (P<0.001). Therefore, our result suggests that, g.841G and g.17924G SNP will be a causal mutation in fatty acid biosynthesis. But we need further research for validating causal mutation as a site directed mutagenesis.