Day 2 :
Keynote Forum
University of Sharjah,UAE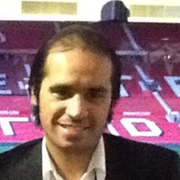 Biography:
Abdullah Al Mutery holds PhD in Genetics and since 2014; he is working as a Faculty Member in Applied Biology Department, College of Science at University Sharjah. He has interest in human mutation and animal genomic comparative evolution studies.
Abstract:
Vesicular monoamine transporters (VMATs) are an important target for biological research in neuropsychiatric disorders. Recent studies indicated that VMAT1 is expressed in the brain, thus making transporter plausible candidate genes for neuropsychiatric disorders. Furthermore, several recent genetic case-control studies have documented an association between common missense variations in the VMAT1 gene and susceptibility to bipolar disorder and schizophrenia. Until now, there are no reports of VMAT1 allele frequencies in Emirati population. Hence, the aim of the present work was to study VMAT1 genetic polymorphism in healthy Emirati population. Saliva samples were collected from 248 healthy Emiratis and genotyping was done for rs2270641 by PCR-RFLP and rs2270637 and rs1390938 by Taqman assay. The minor allele frequencies of rs2270641, rs2270637 and rs1390938 were 0.48, 0.20 and 0.18, respectively, which were compared with that of available HapMap population data. In conclusion, the present study is first of its kind in Emirati population that established the allele and genotype frequency for various VMAT1 alleles which can be exploited to design future studies on the genetic association of neuropsychiatry disorders.
Keynote Forum
Qassim University ,Saudi Arabia
Time : 10:00-11:00

Biography:
QTLs detection in crossbreed between Saudi Aradi and Damascus goat genome. Kingdom of Saudi Arabia, King Abdul-Aziz City for Science and Technology, General Directorate of Research Grants Programs.
Fixation of genotypic and phenotypic factors assisted by biotechnology tools for Qassimy line produced by crossing between Damascus and Aradi Goats. Financing by Deanship of Scientific Research, Al-Qassim University.
"Phenotypic characterization of Saudi sheep assisted by molecular genetic variation and distances". Kingdom of Saudi Arabia, King Abdul-Aziz City for Science and Technology, General Directorate of Research Grants Programs.
"Genetic characterization of Saudi Arabia (Qassim region) sheep breeds using DNA markers". Financed by deanship of scientific research, Qassim University.
valuation: measurement, description and judgment. It allows for value-pluralism. This approach is responsive to all stakeholders and has a different way of focusing.
Abstract:
To specify morphological characteristics and choose preferable growth equation for kids up to 24 weeks of age, in Aradi goats, 338 kids of fathered by 25 sires and mothered by 153 does were used. Also, 74 individuals used in assisted with 29 microsatellites markers to identify molecular characterization. Results illustrated the linear equation was preferable according to easy compute, have two linear additive parameters and equation accuracy. The accuracy of that equation was very high ranged from 0.996 and 0.993 for predicted weights in male and female, respectively. Five loci showed only three alleles for each, while the rest of markers ranged from 13 alleles in loci CSRD247 and RM088 to four alleles in locus ILSTS011. The average of observed heterozygosity was 0.63 ranged 0.89 in BM2113 locus to 0.17 in ILSTS002 locus. The expected heterozygosity reached the maximum value in locus RM088 and the minimum one in locus OARE129, the average value was 0.65. The polymorphic information content values ranged from 0.85 (RM088) to 0.22 (OARE129). Thus, the investigation on a set of 29 microsatellites revealed high degree of genetic variability in Aradi goat indicating an important indigenous genetic resource.
Keynote Forum
MPI of Molecular Cell Biology and Genetics ,Germany
Time : 11:15-12:00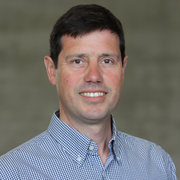 Biography:
Ronald Naumann received Diploma as graduate engineer in 1993 from Fachhochschule Anhalt Bernburg; Germany. Before his military service, he received education as zoo technician from 1984 to 1986. He started his career as Manager for agriculture in estate Kaltenbrunn, Germany.In 1995 he joined Max Planck Institute of Biochemistry as Foreman and animal breeder in 1995. Over the years, Ronald had established mutiple successful transgenic facilities within Europe. He founded transgenic facilities at University of Manchester in 2001, at European Institute of Oncology, Italy in 2005, at University of Freiburg, Germany in 2011 and at University of Jena, Germany in 2015. Currently, Ronald is the Group Leader of Transgenic Core Facility at Max Planck Institute of Molecular Cell Biology and Genetics in Dresden, Germany since 2002
Abstract:
Today, the mouse is a widely used animal model in the scientific community. The Transgenic Core Facility (TCF) at the MPI-CBG provides a centralized resource and stateof-the-art technology in production of Knock-Out (-IN) mice by injection or aggregation of embryonic stem cells into mouse embryos, and transgenic mice by injection of DNA or CRISPR into the cytoplasm or pronuclear of mouse zygotes. Our transgenic service facility generated about 70 mutant mouse lines per year. As backups in any cases, we use sperm freezing and embryo freezing to store all our mouse lines in safety conditions. We work very successful and efficient in full cost accounting. I would like talk about management, 3R's animal welfare, budget, animal and personal resources and the generating of mutant mice in a high health level (SPF). We show that using of fresh or frozen mouse embryos from breeding companies as donor for ES-cell injection is a flexible tool to provide customized projects. All the CRISPR, plasmid or BAC injections into zygotes will made in specific user background to reduce the numbers of re-crossing generations. An important role as facility leader is also the motivation of employees through it's effective incentive plans so that the employees provide fullest co-operation.