Day 1 :
Keynote Forum
National University of Singapore, Singapore
Time : 09:30-10:15

Biography:
After completion of his postdoctoral training at University of Texas MD Anderson Cancer Center, Dr. Gautam Sethi joined Department of Pharmacology, Yong Loo Lin School of Medicine, National University of Singapore in 2008 as an Assistant Professor and was promoted to Associate Professor in 2015. The focus of his research over the past few years has been to elucidate the mechanism (s) of activation of oncogenic transcription factors such as NF-kB/STAT3 by carcinogens and inflammatory agents and the identification of novel inhibitors of these proteins for prevention of and therapy for cancer. The findings of his research work have so far resulted in more than two hundred scientific publications in high impact factor peer reviewed journals (with h index = 68) and several international awards. He currently serves as an Academic Editor for PLOS, editorial board member of Scientific Reports, Cancer Letters, Pharmacological Research, BMC Cancer, Frontiers in Pharmacology, Frontiers in Oncology, Journal of Natural Products in Cancer Prevention and Therapy, and ad-hoc reviewer for several other prestigious international journals.
Abstract:
Signal Transducers and Activators of Transcription (STATs) comprise an important class of transcription factors that have been implicated in a wide variety of essential cellular functions related to proliferation, survival, and angiogenesis. Among various STAT members, STAT3 is frequently overexpressed in tumor cells as well as tissue samples, and regulates the expression of numerous oncogenic genes controlling the growth and metastasis of tumor cells. I will briefly discuss the importance of STAT3 as a potential target for cancer therapy and also provide novel insights into various classes of existing pharmacological inhibitors of this transcription factor that can be potentially developed as anti-cancer drugs.
Keynote Forum
Duke-NUS Medical School, Singapore
Time : 10:15-11:00

Biography:
Chan Kuan Rong is an Immunologist, specializing in elucidating the role of antibodies in dengue virus infection. He is a Senior Research Fellow in the laboratory of Professor Ooi Eng Eong in the Program of Emerging Infectious Diseases. During his doctoral studies, he identified two co-receptors, Fc-gamma receptor IIB and leukocyte immunoglobulin-like receptor B1, that are involved in antibody-mediated dengue virus neutralization and infection enhancement, respectively. His Postdoctoral research focuses on exploring the use of cross-reactive antibodies to boost efficacy of live vaccines, with the ultimate aim to develop vaccines that are safe and immunogenic.
Abstract:
Live-attenuated vaccines (LAV) are reputed to be the most cost-effective tools for controlling epidemics. With increasing disease outbreaks caused by virus infections, vaccines will have to be delivered to both adults and children, who may have pre-existing cross-reactive antibodies due to previous exposure with an antigenically related virus strain. We and others have shown in vitro that cross-reactive antibodies can improve vaccine efficacy by enhancing LAV infection in Fc gamma-receptor (FcgR) expressing antigen-presenting cells (APCs), a process known as antibody-dependent enhancement (ADE). However, the relevance and occurrence of ADE has yet to be demonstrated clinically. We conducted an open-label trial where subjects are sequentially immunized with the inactivated Japanese Encephalitis (JE) vaccine (Ixiaro®) followed by a live-attenuated yellow fever (YF) vaccine (Stamaril®). To generate a range of cross-reactive antibodies concentrations, subjects were divided into 3 groups, where they were given JE and YF vaccines at either 1-month (Group 1), 4-months (Group 2) or 9-months (Group 3) apart. Group 4 served as a control where only YF vaccine was administered. A specific range of cross-reactive antibodies from JE vaccination enhanced YF immunogenicity, which is consistent with in vitro ADE of virus infection of FcgR-expressing APCs. We further employed a systems biology approach encompassing viremia, transcriptomics, metabolomics and cytokine profiling to explain the molecular basis behind antibody-enhanced YF vaccination. Besides signatures related to increased immunogenicity, we additionally investigated the molecular basis behind reactogenicity. We observed an up-regulation of the innate immune pathways at day 1 post-YF vaccination, and this up-regulation correlated with occurrence of AE. Our findings reveal that the innate immune response can be a double-edge sword, where an early induction results in AE and later induction engenders robust immunity.
Keynote Forum
University of Cambridge, UK
Time : 11:15-12:15

Biography:
Dr Rameen Shakur is a clinician scientist in Cardiology and the Wellcome trust clinical fellow for the University of Cambridge. Dr Shakur trained at Cambridge, Oxford and Edinburgh University medical schools for his clinical training, finally practising in Cardiology in London, UK. He completed his PhD in modelling inherited cardiac diseases at the Wellcome Trust Sanger centre and the Laboratory of Regenerative Medicine at the University of Cambridge. He was also Cambridge BRC fellow at George Church's lab at Harvard medical School and a previous Churchill fellow at Harvard University and Mayo medical school, Rochester and Peter Kirk fellow at ehe Karolinska institute Sweden. He is the author of 4 text books and numerous papers.
Abstract:
Hypertrophic Cardiomyopathy (HCM) was the first of the cardiomyopathies to be attributed a genetic etiology. It is also considered to be one of the commonest hereditary cardiac disorders with a prevalence of about 1:500 in young adults. Yet, after 25 years although much has been gained in unraveling the genetic basis for HCM; clinical management of these patients is still based on symptom control and the prophylactic implantation of internal cardio defibrillators (ICD) for the prevention of fatal cardiac arrhythmias. Risk stratifying those patients who are most likely to benefit from device therapy given some mutations have a higher propensity for sudden cardiac death than others has proved difficult. However, the potential for pharmacological therapy in such cases has often not been considered given a lack of understanding of the inherent biological systems perturbed as a result of these underlying genetic changes, we put forward a platform to better understand the mechanism of action of some of the HCM phenotypes using an in silico then in vitro model which attempts to define the structural and physical characteristics of mutations within the confines of clinical datasets to define prognostic implications of sequences. This was then integrated "omics" model and later verified experimentally, potential drugs were used which could be repurposed to target some of the main pathways shown to be perturbed in this process. This represents a possible methodology for which in cardiovascular and inherited cardiac disorders may aid the clinical potentials for personalized therapeutics.
Healthcare / Drug Discovery|Genomic Engineering| Gene Editing|System Biology|Protein Engineering
Location: Seletar Foyer 2(Room No.3)

Chair
Rameen Shakur
Wellcome Trust Sanger Institute ,University of Cambridge, UK
Co-Chair
Mr.Ronald Naumann
MPI of Molecular Cell Biology and Genetics ,Germany
Session Introduction
Yong Loo Lin School of Medicine, National University of Singapore, Singapore
Time : 12:15-13:00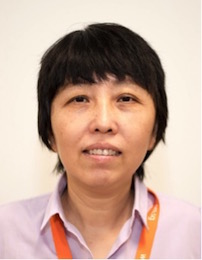 Biography:
Wang Hong has extensive experiences in studying the molecular and biological mechanisms underlying the radioprotectors against radiation-induced damage. She has not only tested the functions of several natural products in human skin cells, but also investigated their applications in animal models.
Abstract:
A sustained use of nuclear energy in modern world has simultaneously increased the probability of exposure to radiation in human beings and hence the development of safe and effective radioprotectors has become an expeditious issue. This study was aimed to evaluate the possible protective effects of ursolic acid (UA) against gamma radiation induced damage both in vitro and in vivo. UA, a triterpene, exists in various medicinal herbs and fruits. The anticancer and anti-wrinkle effects of UA and its related derivatives have been clinically tested. However, very little literature is available regarding the functions of UA in gamma radiation protection. We found that the exposure to gamma radiation dose- and time-dependently caused a significant decrease in the cell viability, while the treatment of UA attenuated this cytotoxicity. The production of free radicals increased significantly post-irradiation and further induced lipid peroxidation and oxidative DNA damage in cells. These deleterious effects could be effectively blocked by UA treatment. In addition, UA also reversed gamma irradiation induced inflammatory responses, as indicated by the decreased production of TNF-α, IL-6 and IL-1β. Our results further demonstrated that gamma radiation dose-and time-dependently enhanced NF-κB DNA binding activity, which was significantly attenuated upon UA treatment. The post-irradiation increases in the expression of both phospho-p65 and phospho-IĸBα were blocked by UA. The treatment of UA was also found to significantly prolong overall survival in mice exposed to whole body gamma irradiation and reduce the excessive inflammatory responses. These protective effects of UA were proved to be through the blocking of NF-κB pathway. Given its radioprotective efficacy as described here, UA as an antioxidant and NF-κB pathway blocker, may function as an important pharmacological agent in protecting against gamma irradiation-induced injury.
Yong Loo Lin School of Medicine, National University of Singapore, Singapore
Time : 14:00-14:45

Biography:
Dr Muthu K Shanmugam is a senior research fellow in the Department of Pharmacology, Yong Loo Lin School of Medicine, National University of Singapore. He has twelve years of experience in experimental laboratory research and has several publications in peer-reviewed scientific journals (h-index: 29) and presented at international conferences. Dr Muthu K Shanmugam has vast experience in cancer biology, inflammatory diseases, orthotopic, xenograft and transgenic mice models, in molecular biology, cell and tissue culture experiments. In addition, he is trained in high-throughput technology such as cDNA microarray technology, antigen and antibody array technology, two dimensional gel electrophoresis, mass spectrometry, pharmacokinetics and in the development of array based clinical diagnostic tools.
Abstract:
Several lines of evidences indicate that CXCR4 overexpression has been correlated with distant site metastasis and poor overall survival rate in patient with breast cancer. The tumor metastasis promoting molecule CXCR4 is considered as a potential therapeutic target for inhibiting breast cancer metastasis. Thus, novel agents that can down-regulate CXCR4 expression have potential against breast cancer metastasis. In the present report, we have investigated the effect of thymoquinone (TQ), derived from the seeds of medicinal plant Nigella sativa, on the expression and regulation of CXCR4 in breast cancer cells. In addition, we have evaluated the effect of TQ in a metastasis mouse model established by intracardiac injection of luciferase-tagged MDA-MB-231 breast cancer cells that metastasize to the bones. We observed that TQ could inhibit the expression of CXCR4 in MCF-7 and MDA-MB-231 cells in a dose and time dependent manner. TQ (2 mg/kg or 4 mg/kg) treatment for four weeks significantly inhibited tumor growth and significantly reduced metastases to multiple vital organs, including lungs, brain and bone. Immuno-histochemical analysis of the lung and brain tissue showed significant reduction in the expression of CXCR4, Ki67, MMP9, VEGFR2 and COX2 compared to tissues from control mice. TQ treatment also reduced the overall bone tumor burden. Overall, our results show that TQ exerts its antitumor and anti-metastatic effects by down-regulation of CXCR4 expression both in vitro and in vivo thus may have possible potential for the treatment of breast cancer.
Yong Loo Lin School of Medicine, National University of Singapore, Singapore
Time : 14:45-15:15

Biography:
Srishti Mishra has completed Genetic Engineering degree from SRM University, Chennai, India. She is a Research Assistant in the Department of Pharmacology at National University of Singapore and she has published 4 papers in reputed journals and has been engaged in mentoring the students in their research projects.
Abstract:
Fangchinoline, a traditional Chinese medicine, is a bis-benzylisoquinoline alkaloid isolated from the dried root of Stephaniae tetrandrine S. Moore (family-Menispermaceae). It has been extensively used as an analgesic, anti-rheumatic and anti-hypertensive drug, possesses profound pharmacological activities and has gained a lot of interest due to its anti-cancer activity.
Yong Loo Lin School of Medicine, National University of Singapore, Singapore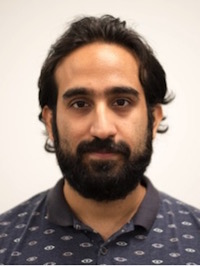 Biography:
Loukik Arora has completed his Masters in Biomedical Science from University of Delhi, Delhi, India. He is currently a PhD student in Department of Pharmacology, YLLSoM, National University of Singapore. His current research focuses on pharmacology of trisDBA and its anticancer properties.
Abstract:
Cancer is complex disease involving complex genetic and epigenetic heterogeneity making it the second leading cause of mortality globally after cardiovascular disorders. While conventional treatments like surgery, radiotherapy, chemotherapy remain principal treatment strategies, the focus is gradually shifting towards anti-cancer therapies that can target multiple oncogenic pathways simultaneously. In the present report, we hypothesized that Tris DBA, an organopalladium compound, might inhibit proliferation, invasion and migration, and induce apoptosis in multiple myeloma (MM) and hepatocellular carcinoma (HCC) cells, thereby potentially exhibiting a broad spectrum of anticancer effects. Our preliminary results indicate that Tris DBA could substantially inhibit both constitutive and IL-6 inducible STAT3 activation and abrogate proliferation/survival of MM/HCC cells without displaying any adverse side effects in nu/nu mice. In future work, we aim to investigate the possible molecular targets of Tris DBA and further characterize the molecular mechanism(s) underlying its STAT3 inhibitory effects in both MM and HCC cells.